Working from home? How much can you claim?
Did you know all self-employed people, including contractors and sole traders, can claim expenses against their income. When working from home you do not need to have an area set aside however if you do then you can make a claim for this area as long as you keep a full record of all expenses you wish to claim. You can claim 100% of expenses that are solely for business purposes for example a business phone line. For the rest, you can claim the proportion of your house that you use for work. Whatever you claim, remember to keep a record of each item. For example Sally works from home. Her house is 100 square metres and the office is 10 meters - 10% of the total area. So Sally can claim 10% of expenses not solely for business like a power bill. Here's some more examples from IRD that relates to Sally: - 10% of Security Alarm Bill- 10% of Power and Gas (Sally could claim more if she can prove she uses more for her business)- 10% of Toilet Rolls and Hand Soap- 100% of Magazine Subscriptions for the Business- 10% of Mortgage Interest Payments (not the principal portion)- 50% of Domestic Phone Line- 100% of Mobile Phone Costs ( for business use only)- 10% of House Insurance- 10% of Rates If you're working from home, make sure you claim the expenses you can. If you need any advice on expenses, what you can claim or even what to code them with give us a call on 033795338.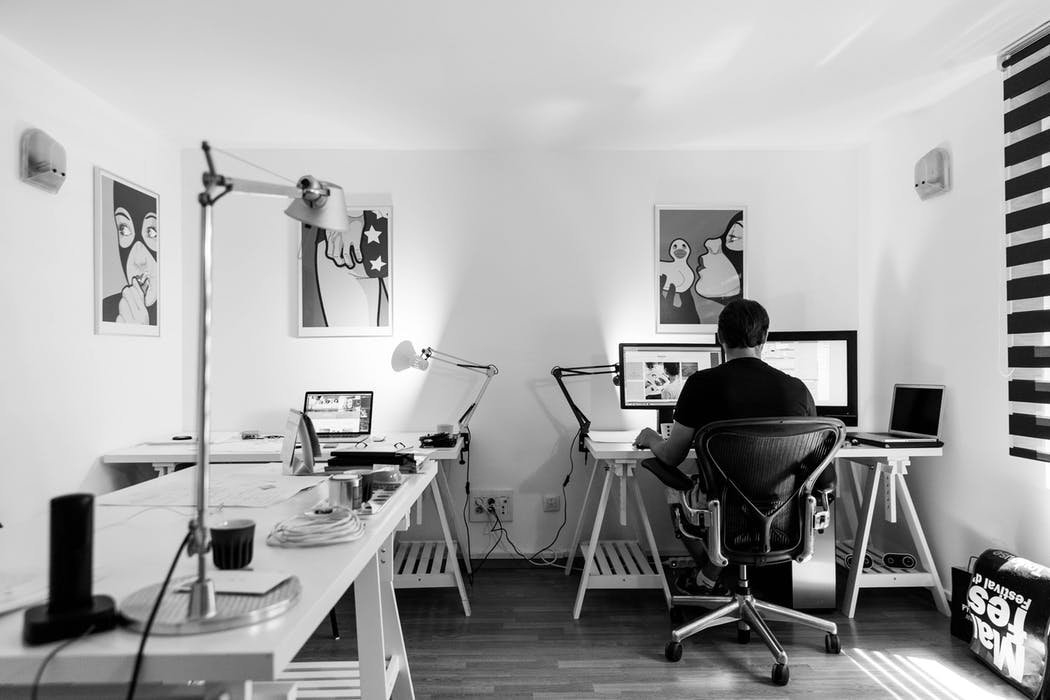 ​1. Do register for GST as soon as you think you'll earn over $60,000 as you could face penalties if you don't register when you need to. 2. Do keep accurate records (and keep them for seven years). This includes your receipts and invoices. 3. Don't choose the wrong accounting basis when registering (the way you claim and return GST). The "payment basis" option is usually the best choice if you're a small business. Talk to us if you're unsure and we can help. 4. Do account for the GST on any business assets you hold at the time you deregister. If you keep assets after you cancel your GST registration you must make an adjustment in your final GST return. 5. Don't forget to charge for GST even when turnover is low when GST registered. You must keep collecting and paying GST up until the date the IRD let you know you have been deregistered.If you'd like assistance with your GST get in touch and call us on 033795338 or send through an email.

Signs you need a bookkeeper
If your business is growing, you can only get away with Do-It-Yourself bookkeeping for so long. Maybe you have a really great spreadsheet template you found online. Maybe you even shelled out for some accounting software. But as your business expands and your financials get more complex—you're going to need to have a look at outsourcing the books. Here are some signs that your business needs a bookkeeper. DIY bookkeeping takes up more time than you can afford. Don't take your own time for granted. Not only does overworking lead to burnout, but every minute you spend on a task has a dollar equivalent.Time yourself for how much time you spend per week on bookkeeping. Then, compare your "salary" as your own bookkeeper against the price of professional bookkeeping. Once you treat the time you spend bookkeeping as an actual expense you'll have a better idea of whether you should keep doing it.Your books are never up to date. When you fall behind on bookkeeping, your books stop reflecting the actual state of your finances. That makes it harder (sometimes impossible) to understand cash flow and accurately gauge the health of your business.Your Accountant does your bookkeeping. It's a waste of money. Accountants generally charge more per hour than bookkeepers. You could end up paying more for bookkeeping services than you need to. A good bookkeeper will be able to update your financial records or prepare your compliance requirements at a lower price.You're not sure you're keeping the records correctly. You can't be an expert at everything, you're good at what you do that's why you have a business. If you're spending time looking at your books and wondering if they're accurate, it may be time to pass this over to a bookkeeper.Sales have increased, but your profits haven't. All your hard work bringing in new business and keeping customers happy counts for nothing if you're not making more money. If your revenue is on the rise but your bottom line won't move, it means you need to increase your profit margins. Tax-ready financial statements from a bookkeeper can help you recognise where you need to cut costs in order to make your business more profitable. When all signs point to upgrading from DIY bookkeeping to professional help, it might be time to give us a call on 033795338. We offer accounting knowledge at bookkeeping prices.
The Accounting Income Method​
The Accounting Income Method or AIM is the new provisional Tax Payment option and is being introduced by Inland Revenue on the 1st April.Most of you will have already heard recent releases from IRD relating to this provisional tax option. It involves making more regular tax payments throughout the year, in theory the IRD are claiming that you'll only need to pay provisional tax when your business makes a profit. This should help you to avoid cash flow problems.What are the benefits?- Only paying taxes when you have a profit, which is perfect for seasonal businesses.- Makes it easy to keep tax payments up to date throughout the year.- Helps with cash flow management especially if you have lean cash reserves.- Tax figures are no longer calculated based off the previous year.- Should be little to no terminal tax bills to pay at the end of the year.How does this new tax option work?- You will need to opt into the scheme at the beginning of each financial year, or if you're a new business you can opt in anytime from the first day of trading.- The AIM accounting software will evaluate your coded transactions and produce a "Statement of Activity' report.- You can review this report and can make adjustments where necessary or if you're not sure what corrections need to be made get in touch and we can help.- The provisional taxes payable will need to be paid by the 28th of the following month, refunds can be generated early too if the business is incurring losses.What do you need to do for AIM?- Keep accounts updated and correctly record information.- If you're late there will still be penalties similar to their current scheme. Annual Tax Returns will still need to be filled at year end.- Have annual gross income under $5 million.- Use an AIM-capable software system (Xero and Online Version of MYOB) - Be a Sole Trader or a Company (Not a Partnership or a Trust).- Not have any FIF investments.If you'd like to know more about this or your other tax options get in touch and call us on 033795338 or send through an email.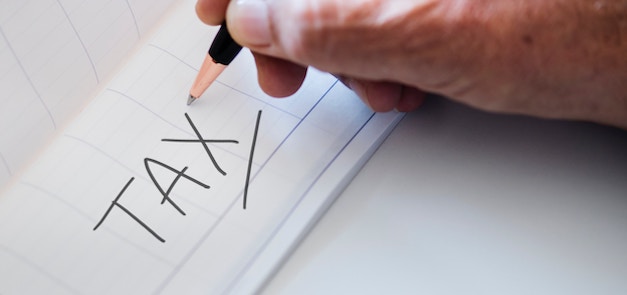 While early preparation is best, it's not too late for you to get your accounts sorted. There's a few things that you can do, so that everything is in order and you're ready to start the new financial year on the right foot.1. Look over your debtors. Are there any on your list that are unlikely to pay?Chase them up and see if you can receive payment but if they are very unlikely to pay, there's no use paying tax on them. Write off all bad debts before the end of year so they no longer show up on your debtors list.2. Do a Stocktake Make sure you record your stock before the end of the financial year at cost.If it's your first year and it's under $10,000, you're not required to include it in your reports - meaning less tax to pay. If you have over $10,000 in inventory take this opportunity to dispose of or discount any obsolete or slow moving stock.3. Bring forward any repairs and maintenance work.It will help minimise your tax bill as you can bring forward the tax deductions by a year.4. Reflect on your business plan and make sure you're on the right path.It's a good chance to consider how your business can benefit from cloud accounting solutions like Xero that will make the next end of financial year easier to manage.5. Make sure your end of year accounts are sorted.If you're not sure of what do to for the year end we can help you with this. We understand how much of a stressful time of year this can be especially to complete your compliance obligations. Please get in touch if you're not sure about any of the above or what to do for processing the year end. Call 033795338 or send through an email.
Claiming expenses when away on business
You can claim for a lot of daily expenses when you're travelling for work. In general you can claim for:- Flights- Taxi's- Accomodation- Meals and SnacksOverseas travel expenses You can also claim for overseas travel expenses if...- You're away on business trip but take a free half-day to enjoy exploring a new city, the personal part of the trip is incidental. You can claim all of your travel expenses. If you combine a business trip with a holiday, you must split out your expenses and only claim the portion that relates to the working part of the trip. The best way to do this is to keep an itinerary or diary. It should provide enough information to calculate all your costs and make a reasonable split between personal and business expenses. Travel to buy assets or equipmentIf the purpose of the trip is to buy business assets, then these travel expenses are usually treated as part of the cost of the asset - they're a capital expense and can't be claimed. If it is valued at more than $500, has a useful life of more than one year then it can't be claimed in full as a business expense. Have a look here at the full article to see what you can and can't claim in general and what records you should keep if Inland Revenue asks for proof. If you still have any queries over what you can claim get in touch and call us on 033795338. ​